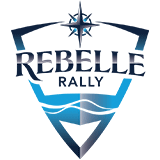 Blending the love of driving with the ultimate challenge of precise navigation, the Rebelle Rally is an all female off-road navigation rally that covers more than 2,000 kilometers across the Nevada and California desert over 7 days of competition.  The rally is not a race for speed, but a unique and demanding event based on the elements of headings, hidden checkpoints, time, and distance using maps, compass, and roadbook.
Rebelle Rally:
 

F

irst women's off-road navigation rally in the US

It is designed as a hybrid of serious competition and the ultimate road trip comprised of dirt roads, double tracks, trails, and sand dunes. The course includes off-road recreational vehicle venues and iconic landmarks, and will be contested in two classes:

4X4 Vehicles – 4-wheel drive vehicles that have a two-speed transfer case (low range) -and-

Cross-Overs – Unibody construction with all-wheel drive (no low range).

Women from around the globe are encouraged to participate, and professional driving experience is not required.
Rebelle Rally Information
DATE:  October 13-22, 2016
Website:  http://www.rebellerally.com/
START
Thursday, October 13, 2016
Technical Inspection & Welcome – Lake Tahoe, CA
Friday, October 14, 2016
Rally review & transfer to Base Camp_1 – Nevada desert
FINISH
Friday, October 21, 2016
Competition Finish – Southern California dunes
Saturday, October 22, 2016
Prize Ceremony & Black Tie Gala – Del Mar Race Track, San Diego, CA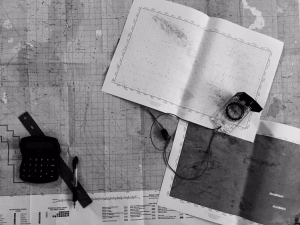 LODGING
Hotels:
Start – South Lake Tahoe.  Competitors receive a complementary hotel room on 10/13/16 (shared by teammates).
Finish – Del Mar, California.  Competitors receive a complementary hotel room on 10/22/16. (Discounted room rates for additional stay)
Competition:
4 Base Camps & 1 self camping night.
Base Camp is a traveling support village complete with toilets, showers, food, medical staff, mechanics, event staff, and competition officials.
Teams will self-camp at a designated location during the marathon leg.  This means that you will have other teams around you along with some rally staff.
ENTRY INCLUDES
10-day event with 7 days of competition
Food & beverage including water
Camping areas – known as  Base Camp
1 hotel room per team at start and finish
Safety and medical teams
Mechanics team – shared by all competitors
Maps
Tracking services for family, friends, fans, and media to follow your team online
Introductory online navigation course
1 team = two people
COSTS
$5,000 per person before May 1, 2016 | $5,500 after May 1
Vehicle and insurance
Satellite tracking equipment – TBD ($650 per team)
Anticipated fuel cost – vehicle dependent – TBD ($350 – 450 per team)
Vehicle equipment
Camping equipment (tent, sleeping bag, sleeping pad)
First aid kit
Navigation equipment – compass, ruler, plotter, and calculator
Driving and navigation training