Do you need to be tough to drag race? 
When a Top Fuel dragster leaves the line, it's accelerating more quickly than a fighter jet at takeoff. A good run can see over 8Gs applied to the man or woman at the wheel. The human body often blacks out at 9. The forces and exertions drag racers endure multiple times in a single competition are real and serious. Even with extensive physical training, there's no avoiding the physical wear involved in the sport.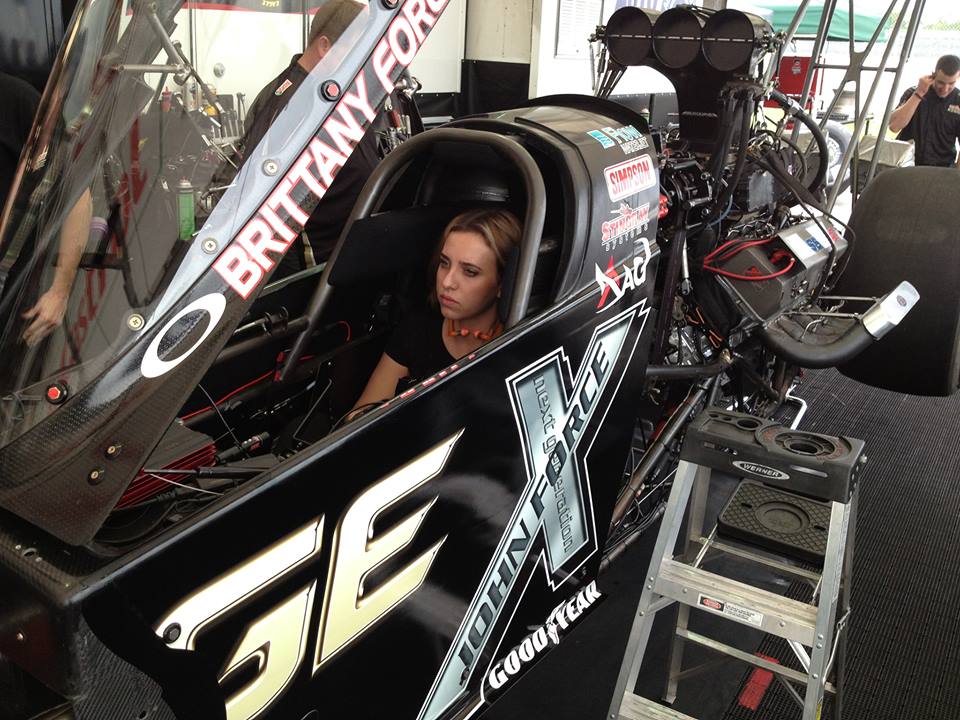 It's not just the 10,000 horsepower engine you're strapped to that places loads on you during a drag race. While you're not dealing with the face-melting forces of acceleration, you've still got to handle the heat coming off of your nitro-fueled monster and reign in whatever lateral forces come through the steering wheel.
Preparing to Win
In the days of Big Daddy Don Garlits and slingshot-style front-engine cars, race preparation might have involved a healthy whiff of nitro, a smoke and maybe a beer. These days, racers understand that You DO have to be tough to Drag Race, and that keeping a healthy body will allow them to compete better, more often.
The types of injuries drivers encounter, excluding those that come from a crash, typically involve the substantial forces placed on the touchpoints in the car. This means injuries to the hands, feet, and back and neck can occur on any 300+mph trip down the track.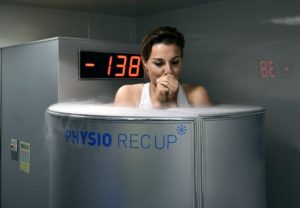 To counter these occupational hazards, drivers spend an hour or more a day in the gym and commit to a diet you'd expect from a professional athlete. To deal with muscle and joint pain, some racers even use cryotherapy, which is a quick 2-4 minute exposure to negative 200 degree temperature. Brr!
Courtney Force, a professional NHRA driver, says she eats right by having chicken and veggies for lunch and fruit and almonds as a snack. Courtney's father, John Force, was a 16-time NHRA champion, and now his three daughters are all competitive drag racing drivers.
Progress at Speed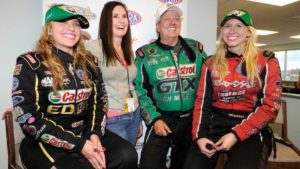 Courtney and her sisters, Ashley and Brittany are helping literally "drive" women in the sport.  While women have been involved in racing as far back as the 1950s, they rarely enjoyed success, oftentimes struggling to earn endorsements because team owners saw men as superior drivers.
These days, the Force sisters are proving that a female can withstand the intense physiological effects of racing dragsters just as well as their male counterparts.
Safety Developments
At the same time drivers are learning how to better prepare their bodies for forces few people will ever face in their entire life, engineers are constantly seeking ways to make racing less hazardous for drivers.
Even the best-trained driver can fall victim to a wreck, and while things like high-tech fuel cells and the neck-saving Hans device have unquestionably saved lives, there is always more that can be done. There is even talk that Top Fuel dragsters may adopt bulletproof clear canopies, similar to those used on fighter jets and racing boats.
Any time you strap into a machine capable of reaching triple-digit speeds in a single second, inherent risk is involved. Being a drag racer certainly requires toughness, and the intense regiments modern drivers go through to win are a testament to that. Combined with new technologies, these advances are heralding a new era of the sport that is faster and more competitive than ever.