There are a lot of different stories out there about how each of us find our way to the world of motorsports.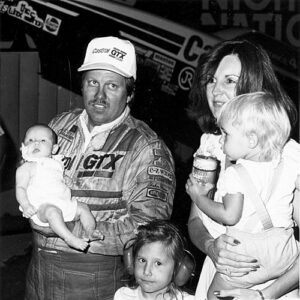 Some of us are born into the lifestyle, with parents who are already actively involved in the sport and bring those playpens into the pits for race weekends.   For those lucky children, racing is just a part of who they are, it's the life they've always known.    Ashley, Brittany, and Courtney Force grew up with their famous NHRA Funny Car father, traveling the country one race weekend at a time.  When each came of age, it was no surprise that they would all follow in their father's footsteps with racing careers of their own.
Racing families such as the Forces are common in motorsports.   The lifestyle continues on for generation after generation of racers, crew members and team owners.
For others, they come across it later in life.   Maybe its a friend, or another relative.   Some discovered racing because of mainstream tv or movies.   Still others come across it on their own terms.
Getting Started in Racing | What now?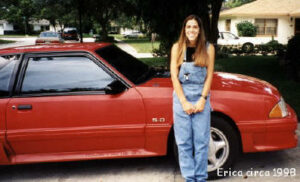 Me personally, I had no family that was into racing.   My parents' idea of automotive enthusiasm was being religious about their oil changes and keeping it cleaned every Sunday.   They had no idea where their little girl picked up an interest in all things fast and shiny.   While most girls liked dolls and makeup, I was fascinated by RC cars and Matchbox cars.
When I turned 18 and it was time for a car of my own, I purchased my first Mustang.  It was a 1990 GT, and along with some newly discovered gear head friends, I started pouring into magazines and the internet trying to find out how to make it faster.   I joined message boards and would ask questions, and just submerged myself into learning.
On those message boards and through even more recently acquired gear-head friends, I learned that the local track had what was called an open Test & Tune night.   Anyone could pay $20, sign a waiver, and take a trip down the 1/4 mile.     My group and I decided to go, and after asking people a million questions and watching a few hours worth, I decided to pull up and give it a try.
That first pass (which if I looked around, I have that first timeslip saved somewhere) was a break-neck 15.4 @93 mph.    But it was enough to get me hooked.
Once I started upgrading the GT with some mods, I became a regular at a local speedshop called Lugo Performance.   I befriended the owner, and would travel to watch their class races around the South.   There, I learned the behind-the-scenes of a racing team, and took lots of notes until I ended up working there for several years myself and launching my own career.
Regardless of how it starts, most of us agree that once we've discovered it and began our own journey, its hard to imagine life without it.
LADIES TELL US YOUR STORY!    When did you know that you wanted to race and how did you get started?