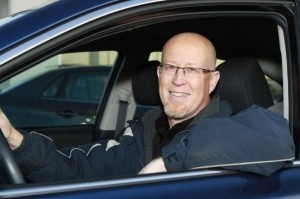 For many years, I've been known as an encourager. I truly have faith that anyone can do anything they believe they can. They just have to believe in themselves.  I take this belief with me where ever I go, whether it's when I'm with kids or adults, at work or at play. It doesn't really matter to me. Being known as a supporter can get pretty tough sometimes. There are certain days that encouraging others can become very difficult or demanding. That's when I really have to take my own advice. I'm sure you've had days just like this too.
Believing in Yourself
For many of us it's really easy to encourage others. Telling them they did well or telling them they can do better the next time if they didn't do so well this time. We often do that with our own family or friends and it seems to work well. Besides encouraging others, you must also encourage yourself. You're probably the first person that needs to be encouraged but is often forgotten. Believing in yourself may seem easy enough, but there's more to it than that. It's not just sounding like the 'Little Engine that could' saying "I think I can – I think I can" that will allow you to reach your goals. It's how you behave that makes the difference.
When I first began in road safety almost three decades ago, I wasn't sure if I could do it. I had self-doubt, even though it was something I really wanted to do. I loved cars and I loved driving. Sound familiar? I was used to performing well at other levels and my expectations were high because of that. I had confidence. However, here I was trying something which was more difficult and more demanding than what I was used to doing. What could I do? Should I quit? Should I go back to doing what I was comfortable doing just because I was in a comfort zone or should I keep trying to get better and attempt to succeed at the higher level?
Setting Short Term Goals
As I kept trying to get better – and failing at it – I decided to change my philosophy. On a scale of 1 – 10 I was so used to receiving a 9 or 10, but now I was receiving a 2 or 3. My self-esteem was dropping rapidly. But then I had an epiphany. I temporarily lowered my expectations. Once my performance equaled my expectations, I slowly raised my expectations bit by bit until my performance finally got to that higher level. It's easier for our self-esteem to stay positive if we can reach our short-term goals. If you set your goals too high, it can feel devastating and perhaps overwhelming to us.
Accepting Feedback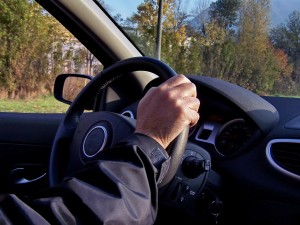 My expertise comes in training driving instructors. Many people feel they can already drive well when I see them, so when I have to correct their driving, it can be hard for them to accept. They usually reply "But that's not what I'm used to doing" or "I've never done it that way before". Just because it's different, doesn't mean it's wrong. That's a big part of getting better. Accepting feedback from those who may know more about the subject than you do and making changes. At times, you're going to need to swallow your pride a little bit.
We've all heard the saying "I learn from my mistakes". Sometimes we need to forget those mistakes and move on. Learning from your mistakes often means you now know what not to do. It doesn't necessarily mean you know what to do. Once you make a mistake in your learning process, instead of focusing on your mistake, focus on what you did well and what you need to do differently. Focusing on your mistakes reinforces those mistakes. It's what you think about more and more and when you perform that same task again. You have a high chance to make those same mistakes again. They become the habit.
Focus on solutions
Instead, focus on the solutions. If you're not sure what those solutions could be, ask advice from someone who knows more than you. Someone with more experience. Discussing what you're doing is a good way to improve your knowledge and experience. Other people may have a different view of the same things. And remember, be patient with your skill development. It will take time to develop that new habit.
A skill is habitual. Doing something without giving it much thought makes it part of you. So many times we've heard the saying that "practice makes perfect". That's not exactly true. Practice makes permanent. In other words, practicing something the same way makes it into a habit. Practicing something the wrong way also makes it into a habit. It doesn't mean it's perfect. It just means you are consistent with doing it that way. Think of it this way; proper practice makes perfect. Don't cut corners.
Many people say it can take roughly 21 days to make something into a habit. Other people may say it could take up to 30 days to do the same thing. However, since everyone's brain is different, that can depend upon the individual. All I can say is keep doing what works. Day after day. Over and over again. Repetitively. Again and again.
Take the time to gain the knowledge and then practice that knowledge as often as you can. Eventually you'll get there. With enthusiasm, proper instruction and commitment, anything is possible…just give it time.
I encourage you to try it.