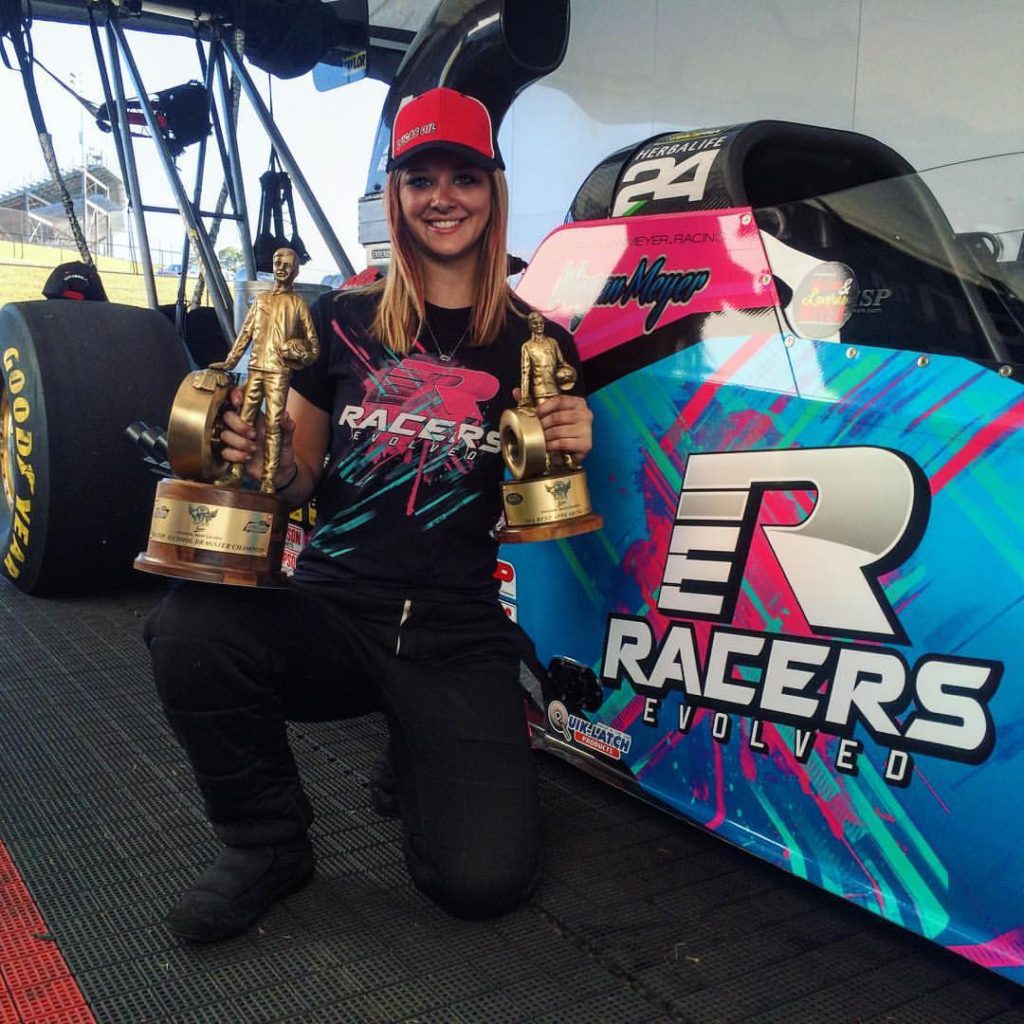 Hot-streak NHRA Top Alcohol Dragster rookie, Megan Meyer, landed her third consecutive final round today at the 7th Annual NHRA 4-Wide Nationals in Charlotte, NC.   The Randy Meyer Racing team had the Racers Evolved A/Fuel dragster running strong all weekend, first picking up the win for Best Appearing Crew and then making it all the way to the finals again, resulting in two Wallys in Charlotte for Megan Meyer.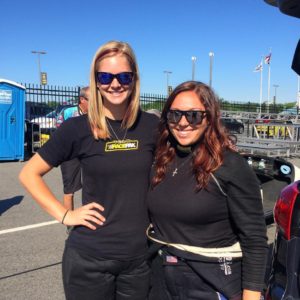 Meyer began the weekend from the No. 2 qualified position, running 5.252 second, 278.81 mph in the shortened qualifying program on Saturday.   She proved to be the fastest car in qualifying – just missing the No. 1 position by the quickest car, Mia Tedesco.  This is the second time this year that these two ladies have grabbed the top two qualifying spots – and the fifth time in the history of the class that two women held 1 & 2.
In Round 1 of eliminations, Megan Meyer would face Jake Allen for the first time in her career.  The race was over from the start, as Allen would redlight and then go up in smoke, leaving Megan to a clean pass – a 5.308 second, 274.94 mph effort.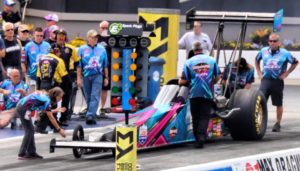 Round 2 would continue on Sunday, with Meyer having lane choice against Wayne Morris.   Megan would take the starting line advantage and never look back, running a  5.281 second,  280.19 mph pass for the win and low E.T. of the round.
Like clockwork, Megan Meyer's Racers Evolved A/Fuel Dragster would be first off the line in the Semi Finals, taking the win against Richard Bourke with another consistent 5.281 second, 279.56 mph run and placing Meyer in her third consecutive final this season.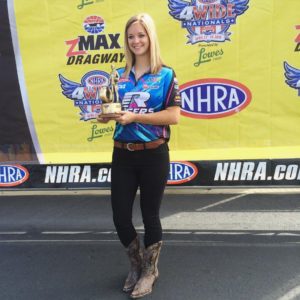 The finals would pair Megan against Josh Hart, also gunning for his first Top Alcohol Dragster win.  Meyer would have lane choice, and took the early advantage to reach the finish line first with a 5.325 at 278.46 mph for her first-ever Top Alcohol Dragster event victory.
We had a very quick and consistent car all weekend and we were able to take advantage of the good weather and track and use our data from the previous year's to finely tune the car and make the necessary adjustments to get the round wins!"
Two Wallys in Charlotte
Having been awarded the title of Best Appearing Crew earlier that morning, this meant two Wallys in Charlotte for the emotional rookie, Megan Meyer.
WOW what an amazing day! This is such a dream come true I still can't believe it!! I want to give a huge THANK YOU to all of the fans and fellow racers from sportsman to top fuel who have told me congratulations today – you guys rock!!!! I'm still very emotional about this victory to be able to win this for my sponsors, my team, and my family."
Her victory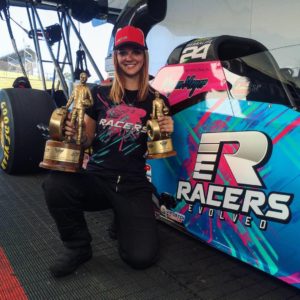 made her the 12th woman to win in the Top Alcohol Dragster ranks.
Megan has two national event finals under her belt this season – the first in Gainesville, where she debuted her new Racers Evolved Dragster and won Best Appearing car; and now her double win in Charlotte.    She also made the final in Belle Rose, LA at the South Central regional event a few weeks ago.
Congrats to Megan on her first Top Alcohol Dragster victory!