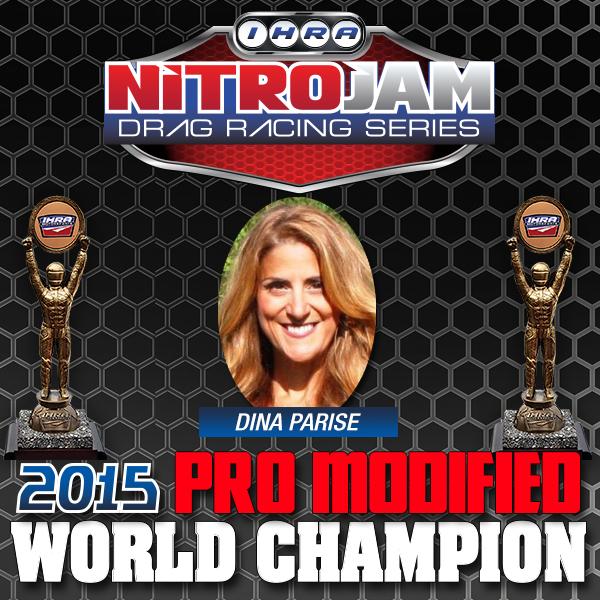 Dina Parise is the new 2015 IHRA Crower Pro Mod World Champion
IHRA Pro Mod competitor Dina Parise sealed up the 2015 IHRA Crower Pro Mod World Championship at the final race of the season, the IHRA World Finals in Memphis, TN.   The popular Nitro Jam standout debuted her Cadillac CTSV Pro Mod named 'Stella' at the season opener, encountering new car bugs for the first half of the Crower Pro Mod season.   After struggling with dialing in the new car and getting comfortable behind the wheel, Dina was able to push through the difficult times and secured the points lead going into the final race.    Once there, it was a battle between her and Bill Lutz, but the former figure skating pro would end up sealing up the championship during eliminations.
Congratulations to Dina Parise and team on their new championship!