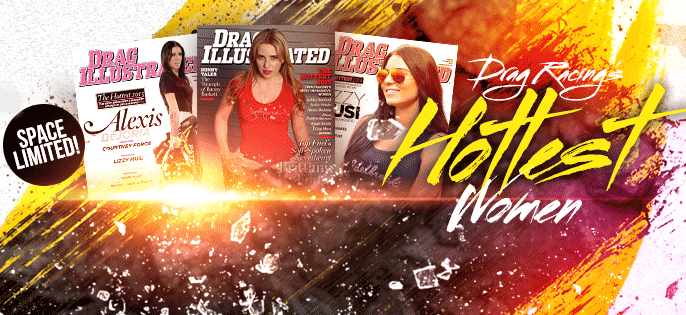 One of the most popular issues for Drag Illustrated is their annual The 2016 Hottest List – a feature on the top women in the sport who are contributing by showing exceptional talent driving, in the pits and in the boardroom.    They are currently accepting nominations – make sure you get in your votes!
Previous issues have featured many of our favorite drivers – Brittany Force, Leah Pritchett, Lizzy Musi, Alexis DeJoria and so many more!  Who will be on the 2016 list?
 
There are hundreds of talented ladies we can think of right off the bat, but you've got to nominate your favorites!   
Drag Illustrated – The Hottest Women of Drag Racing