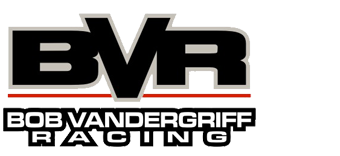 An announcement by Bob Vandergriff, Jr. delivered a shocking blow in the NHRA Top Fuel pits today – unfortunately leaving Leah Pritchett a free agent again.
Competition Plus reported today that the two-car Bob Vandergriff Racing Top Fuel operation has been shut down effective immediately.   All employees, including Top Fuel driver, Leah Pritchett, were released.
Vandergriff sited a personal decision to retire immediately from NHRA Drag Racing to spend time with his family.   The loss of his friend and primary supporter, C&J Energy's Josh Comstock, influenced his departure and immediate retirement.
I've missed a lot of things in my children's lives over the years and the desire to spend more time at home with my family has weighed on me greatly the last few years and when combined with the struggles the oil and gas industry has been facing over the last 12-18 months it seemed like now was the right time to retire," said Bob Vandergriff, Jr. according to a statement. (Source: Competition Plus)
Speculation about the financial state of C&J Energy, BVR's primary sponsor, preceded the announcement as annual financial records showed a plummeting loss in 2015 for the publicly traded C&J Energy Services (NYSE: CJES) of $872.3M.  (Source: Market Watch)
Leah Pritchett Free Agent Again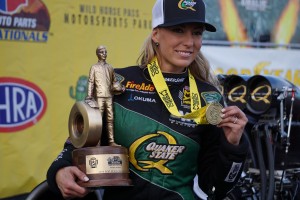 No stranger to free-agent status, Pritchett also encountered the loss of a ride when Dote Racing announced it would not return to NHRA Top Fuel competition after their 2015 partial season.  Hard work and hustle during the off season led her to a late PRI announcement that paired her with Quaker State, FireAde and teamed her with Bob Vandergriff Racing.
Leah Pritchett joined the BVR team at the beginning of the 2016 season.   She earned her first professional victory in the Top Fuel class in just her second event with the team.
With no word on the details of the Quaker State or FireAde agreements, the sudden loss of her BVR team makes Leah Pritchett a free agent again.
Her back against the wall several times before, we are confident the smart and business-savy NHRA Top Fuel champion will be back soon.
Our best wishes to Leah Pritchett and the entire BVR team as they pursue other opportunities.